The 14th annual of the IT SPY competition is here!
Become the winner and win 2000 EUR. You can apply until 15 September 2023.

IT SPY (IT Student Project of the Year) is an elite competition for the best diploma thesis in the field of informatics and information technology. Each year, 20 Czech and Slovak universities compete, with up to 1,500 entrants defending theses.
ORGANISERS


MAIN PARTNER
PARTNERS

MEDIA PARTNERS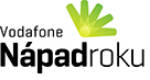 AUSPICES PROVIDED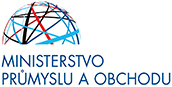 Find job offers from the competition's partners