How to enter the competition
A defended diploma thesis will be nominated for the IT SPY competition by a competition ambassador from your university. The ambassador can nominate a maximum of 10 theses for the competition, and the number of nominated theses must not exceed 10% of all second cycle graduates in computer science and information technology.
STEP 1

Contact the IT SPY Ambassador from your university, indicating that you are interested in participating in the IT SPY competition with your thesis. You can find the list of ambassadors here. If your university does not have a competition ambassador, please email
sebekji1@fel.cvut.cz and we will let you know how to proceed.
STEP 2

The Ambassador will review your work and nominate it for the competition if appropriate.
STEP 3

If your work has received a nomination for the competition from your Ambassador, submit it to the Easy Chair conference management system. To successfully enter the competition, you will need to fill in all the required information and upload a one-page information leaflet as a PDF in addition to your thesis.
STEP 4

We will inform you via email (electronically) about your possible advancement to the final round of the competition and everything else
We wish you every success with your thesis!
ORGANISERS


MAIN PARTNERS
PARTNERS

MEDIA PARTNERS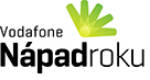 AUSPICES PROVIDED