ORGANISERS
PROFINIT has been a major player in the field of application outsourcing and information management since 1998. We successfully supply solutions in particular in the field of custom software development, data warehouses and business intelligence to customers in Europe and the USA.
www.profinit.eu
The ACM (Association for Computing Machinery) is the largest global education and scientific association which is active in the field of computer technology and information technologies. It supports dissemination of knowledge in the field of IT with special emphasis on development and science. The activity of the ACM is organised in branches (Chapters) in the USA and abroad. It operates in the Czech Republic as the Czech ACM Chapter and in Slovakia as the Slovakia ACM Chapter.
www.acm.org
MAIN PARTNERS
You're of course aware of T-Mobile as a leader in the telecommunications field, where we provide services to more than 6.3 million customers, but far fewer people have met our employees behind these services. There are almost 2,000 of us and our IT department provides services within the group to many other European countries. We employ, among others, a range of developers, analysts, and DevOps engineers. So, our participation in organizing this competition to draw attention to new talents in the field clearly makes sense. And logically, this has led to the creation of the "Magenta Award for Excellence in IT".
www.t-kariera.cz
Raiffeisenbank has been operating on the Czech market since 1993. Today we are one of the four largest domestic banking groups in terms of number of clients and one of the banks with the most satisfied clients on the domestic market. Raiffeisen Group currently serves more than 1.9 million clients in a network of 119 branches across the Czech Republic and has more than 3,600 employees. We also develop and test our products and services in direct cooperation with our clients. Raiffeisenbank wants to offer cutting-edge and intuitive services that make people's lives easier, especially in the online world, and to be a leader among banking groups in Central Europe in this respect. The digitisation of banking services is our priority and the basis for making our clients' lives easier. It is also one of the key pillars of our new sustainability strategy presented in the first half of 2023. In addition to financial activities, the Bank is involved in a number of educational, charitable and cultural projects.
www.rb.cz/en
---
PARTNERS

GOPAS is the largest IT training centre in the Czech and Slovak market. Each year, nearly 30 thousand students, most of whom are IT specialists, complete professional courses. Despite operating in a relatively small market, GOPAS is one of the largest IT training providers in Europe.
www.gopas.cz
---
MEDIA PARTNERS
Modern metropolitan public radio station for Prague, Rádio Praha. Radio Praha broadcasts for residents of the capital city and its surroundings, focusing primarily on people with an active lifestyle and drivers. You can listen to the news every half hour and information from Prague traffic every 15 minutes. News feeds are broadcast throughout the day and offer current Prague topics, sports, press reviews and, of course, the weather forecast. As for music, Rádio Praha broadcasts hits from the last 20 years. You can hear interesting personalities in the programmes Hosť of Lenka Vahalová and Až na dřeň. In the programme K veci of Štěpánka Duchková, the presenter discusses current Prague topics with important representatives of public life.
www.praha.rozhlas.cz
Top Czech online portal referring about startups, online business, events and social networks established in 2009. An important medium for everyone who thinks seriously about doing business.
www.tyinternety.cz
---
The IT Systems magazine is in particular of interest to IT managers who need information about the current offer and trends in the field of business applications and solutions. It also helps IT professionals to effectively manage their IT in line with business requirements.
www.systemonline.cz
---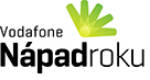 The Idea of the Year competition for business plans is organised by Podpora rozvoje podnikání s.r.o. The mission of the competition is to spread and develop the entrepreneurial thinking and activity of students and the general public and to make their first steps in their independent business easier.
www.napadroku.cz
---
The Studenta is the most frequent student magazine. It offers about 80 pages of interesting articles focused on actual topics, career tips and opportunities for students and graduates. You can get it is avalible for free in your university or online at www.studenta.cz where you can also find an additional content.
www.studenta.cz
---
AUSPICES PROVIDED