ORGANISERS
PROFINIT has been a major player in the field of application outsourcing and information management since 1998. We successfully supply solutions in particular in the field of custom software development, data warehouses and business intelligence to customers in Europe and the USA.
www.profinit.eu
The ACM (Association for Computing Machinery) is the largest global education and scientific association which is active in the field of computer technology and information technologies. It supports dissemination of knowledge in the field of IT with special emphasis on development and science. The activity of the ACM is organised in branches (Chapters) in the USA and abroad. It operates in the Czech Republic as the Czech ACM Chapter and in Slovakia as the Slovakia ACM Chapter.
www.acm.org
MAIN PARTNER
You're of course aware of T-Mobile as a leader in the telecommunications field, where we provide services to more than 6.3 million customers, but far fewer people have met our employees behind these services. There are almost 2,000 of us and our IT department provides services within the group to many other European countries. We employ, among others, a range of developers, analysts, and DevOps engineers. So, our participation in organizing this competition to draw attention to new talents in the field clearly makes sense. And logically, this has led to the creation of the "Magenta Award for Excellence in IT".
www.t-kariera.cz
---
PARTNERS

GOPAS is the largest IT training centre in the Czech and Slovak market. Each year, nearly 30 thousand students, most of whom are IT specialists, complete professional courses. Despite operating in a relatively small market, GOPAS is one of the largest IT training providers in Europe.
www.gopas.cz
Seznam.cz is a Czech company founded in 1996. The Seznam.cz homepage is visited by almost four million real users daily, and the reach of services under the number one Czech web services provider is up to 95% of the Czech Republic's internet population. In 2020, the company posted sales of CZK 4.946 billion, which is an increase of almost 5.5% over last year. The Seznam.cz portfolio, in addition to content services (Seznam News, Seznam television, Stream, Proženy.cz, Garáž.cz), also includes Full Text Search, its own browser, Email.cz and Email Profi, the map application Mapy.cz, a consumer goods review site Zboží.cz, the Sklik.cz advertising system and the services Sreality.cz, Sauto.cz, Firmy.cz and others. The company also holds a share in the Borgis publishing house and in 2019 it bought a 100% share in the regional radio stations Expres FM and Classic Praha.
www.seznam.cz
---
MEDIA PARTNERS
Top Czech online portal referring about startups, online business, events and social networks established in 2009. An important medium for everyone who thinks seriously about doing business.
www.tyinternety.cz
---
The IT Systems magazine is in particular of interest to IT managers who need information about the current offer and trends in the field of business applications and solutions. It also helps IT professionals to effectively manage their IT in line with business requirements.
www.systemonline.cz
---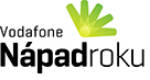 The Idea of the Year competition for business plans is organised by Podpora rozvoje podnikání s.r.o. The mission of the competition is to spread and develop the entrepreneurial thinking and activity of students and the general public and to make their first steps in their independent business easier.
www.napadroku.cz
---
The Studenta is the most frequent student magazine. It offers about 80 pages of interesting articles focused on actual topics, career tips and opportunities for students and graduates. You can get it is avalible for free in your university or online at www.studenta.cz where you can also find an additional content.
www.studenta.cz
---
AUSPICES PROVIDED